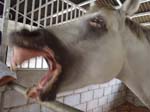 I woke up around 7AM, packed some and went down with Sarah for a cup of tea, we then both hit the gym (I had tried to run outside and managed to run only 1.5 miles, so I decided to give a shot at the treadmill, thinking the AC might help).
The gym was a spacious room with a couple of machines and an ocean view (nice!), but as I started running I quickly felt, the air management (to quote Sarah) was pretty poor and I soon started to sweat like crazy. I did run/walk 3 miles, I was drenched, went back to my room, took a shower and went to take my breakfast.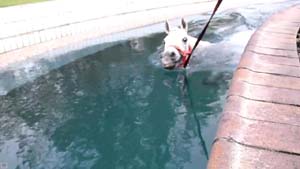 Downstair we met with a couple of people, Hamdan, Nafisa (young lady who took tons of pictures at the ride and nicely agreed to send them to me so I could post them on endurance.net, so at least you could see some pictures of the ride). The manager of The Terrengganu Royal Endurance Stables (TRES), told me he had talked to his boss (His Majesty) and that His Majesty had agreed for me to visit the stables situated in KL (Kuala Lumpur), I was super happy with this news.
So the plan was to drop Sarah to the airport, go buy a camera (I lost mine and there was no way I was going to TRES stables without a camera), to visit the stables and then to the airport for my departure.
After saying goodbye to everyone in the lobby, off we went into the car direction KL airport, then to a huge mall (I mean HUGE) with Carrefour (a french equivalency of Target and 7 eleven, yes, you read that right, 7 eleven stores!!! Funny mix of Asian, American and French capitalism.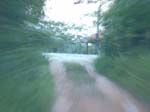 We had lunch and then drove to the stables. I want to make a special report on the stables as there is so much to talk about. I posted pictures already and will write about the TRES stables and training program, luckily I will be able to do so tomorrow evening as i'm off to a ride this weekend.
I hope you all enjoyed riding my posts and I apologize for my typos! The good news are it seems like I am invited to come next year to the MGIER and even maybe next November for another ride :-))